Whispers around D.C. have the Trump White House further separating itself from the D.C. establishment – including the Republican Party. The abrupt dismissal of White House Chief of Staff Reince Priebus was merely public confirmation of this fact. (Priebus has actually been on his way out for weeks.)
As POTUS, Trump continues to be disgusted by the "me first" party line attitudes of how business is conducted in D.C. Figures like Senate Majority Leader Mitch McConnell and House Speaker Paul Ryan are viewed with derision and mistrust by Trump. He sees them as weak men whose primary focus is maintaining their grip on the current political status quo and not working to improve the plight of Middle Class America.
Trump is right of course and tens of millions of Americans know it. How ironic that a Manhattan billionaire is the one who so strongly connects to America's common men and women. The media has devoted many months of biased coverage trying to alter this reality but has failed. They don't understand that Trump has worked with Middle Class America for decades. He has created jobs for them, marveled at their ingenuity and tenacity, and long respected the Middle Class work ethic. It is what makes POTUS Trump the most American of presidents this country has elected in quite some time. He is a dreamer, a doer, a maker of things.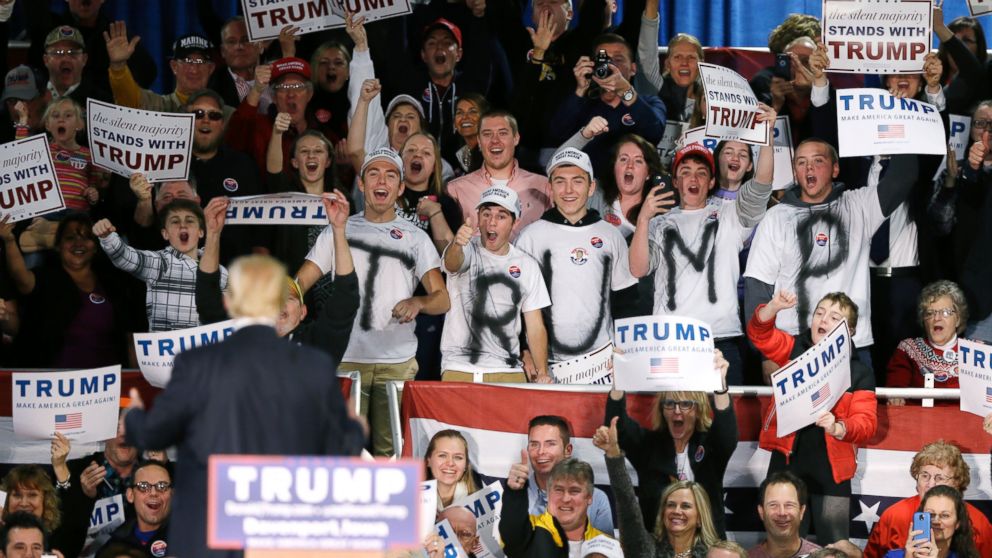 And he fights – hard. If he takes a punch, he punches back and those punches have the political and media establishment in this country confounded, fearful, and increasingly angry over a man who refuses to play by their rules. Trump is one of US – and the power makers can't stand it.
The Russian hoax continues to be pushed but with far less enthusiasm of late, having repeatedly been revealed as a fabrication. Both Democrat and Republican leaders are increasingly hopeful Robert Mueller will unearth something truly damaging to POTUS Trump. That hope has Mueller greatly expanding the investigation far beyond the realm of Russian influence upon the 2016 election into Trump's family and private business – an expansion which understandably has the president fuming. Trump knew from the beginning Mueller was part of a D.C. witch-hunt against him, one that could have been far better controlled had the current Attorney General, Jeff Sessions, been far less quick to recuse himself from the investigation. (Note how the media earlier attacked Sessions over an incidental and public meeting he had with Russian representatives during the campaign? That was pre-planned to try and force Sessions to recuse himself. It worked. Unlike Obama Attorney General Eric Holder who never recused himself from anything despite far greater cause to do so than Sessions, Jeff Sessions stepped aside and allowed the anti-Trumpers to quickly and easily step into the void.)
So now POTUS Trump is applying increasing pressure upon Sessions to either step up his game or step down as AG. Sessions stepping down is critical to how Trump can then proceed from there. It would allow him to utilize the powers of the Vacancies Act, meaning a current cabinet member who has already been granted Senate confirmation can be reassigned to a vacant position without requiring another Senate confirmation. For instance, Sessions could resign as AG, take up the now vacant position at Homeland Security, and POTUS Trump could approve say, Rick Perry, who is currently Trump's Secretary of Energy, to move over as the new Attorney General – all without having to go through a Senate confirmation process. 
Certainly Mitch McConnell and his spineless ilk are already aware of this and fretting over it. They want the Mueller investigation to continue to plague the Trump White House. It gives the media day after day ammunition, drowns out White House messaging, and buys them time to further stall the Trump American-first agenda.
If a Rick Perry or similar figure were to slide over to the Attorney General position, promptly fire Mueller for a multitude of conflicts of interest, and initiate a true cleaning of the Justice Department house, all of D.C. would be living in terror of what Team Trump could uncover about them. Make no mistake, D.C. is a disgusting swamp of avarice and deception that has leached off the Middle Class in this country for a very long time. It is how members of Congress making $174,000 a year can then inexplicably become multi-millionaires.  There is no greater example of organized crime than the federal government – and they know it.
Donald Trump was not of that world. He didn't rise up through the political ranks as the beneficiary of the system which means he wasn't beholden to that system. Trump shattered convention, broke its rules, and then did the seemingly impossible.
He won the White House.
His supporters don't identify as Republican or Democrat. They identify as Americans. POTUS Trump represents a movement that is beyond the limited boundaries of party affiliation. He is an independent, a true 3rd party with support from people regardless of their color and/or socio-economic background. Why did the media say so little about who voted in the 2016 Election? Because that information showed something truly remarkable about Donald Trump. He received votes from all walks of life. The rich, the poor, white, black, gay and straight, Trump redefined the presidential election map in ways we haven't seen in generations. Poll after poll had him losing in a landslide to Hillary Clinton even though Trump rallies saw numbers in the tens of thousands while Clinton often had trouble filling small community halls. The media attempted to create reality but failed. Instead, Trump and his supporters created their own.
The Stock Market has reached all-time highs since Trump won the election – and that is based largely on the hope that the Trump agenda can become reality. Imagine if it actually did how far the market would climb? And that market bounce is improving the lives of Middle Class families. They are seeing it reflected in their retirement accounts, their home values, and greater job opportunities. The media continues to largely ignore these successes, as does the political establishment. They want things to get worse so they can blame Trump. Let that sink in. These soulless bloodsuckers would see your suffer so they can try and win political points.
That's how things are done in D.C. – and it's disgusting.
Trump supporters know this. They are sickened by it. And they are no longer willing to sit back and allow it to happen without a fight. That is what Trump detractors fear the most – a Middle Class America no longer so easily distracted by nonsense but rather willing to fight.
Word is things are about to get very-very testy in D.C. in the coming weeks.
Brace yourselves.
POTUS Trump will need your help for the battle that is coming.
———————