Valerie Jarrett gave birth to the creation known as Barack Obama twenty-five years ago while solidifying her place among the Chicago political elite in the 1990's. It was Jarrett who placed Michelle and Barack together. It was Jarrett who pushed a young Mr. Obama onto her Chicago political and media cohorts and began to expand his horizons far beyond that of being merely another "community organizer."
Her efforts multiplied in conjunction with Barack Obama's own fortunes and eventually, it would prove a partnership that took the greatest prize of all – the White House.
Now with but one year remaining in the Obama presidency, Valerie Jarrett has let it be known this is THEIR time and nothing and no-one will allowed to stop them…
"She more than anyone in the White House, loves the trappings of power and intends to squeeze every last ounce out of the remaining time left to finalize what has always been above everything else, Valerie Jarrett's agenda for America."
————————
The term "puppet president" had followed Barack Obama since he came to office seven years ago. Interestingly, it is also a term Jarrett is well aware of – and has never disputed. If anything, she appears to take some measure of pleasure out of its connotations.
"In late 2011 when he (President Obama) was struggling some in the polls people in and around the administration were complaining he lacked substance when off-script. This led to various jokes/complaints/speculation about him being a "puppet president." This eventually got back to Jarrett herself who on more than one occasion just smiled, or most recently, laughed it off. She certainly didn't appear to take offense to the President being described in those terms. Some have said she wanted people to know how much power she actually wields in that White House. You can disrespect the President but you damn well know not to disrespect her. Nothing makes Valerie Jarrett happier than the opportunity to destroy someone."
Now on the eve of 2016 it is Jarrett who has sounded the call to the White House soldiers – those who have remained loyal to her, and thus by association, loyal to President Obama. If detractors of the Obama/Jarrett White House were frustrated before regarding the President's willingness to govern via Executive Order, they apparently will be downright apoplectic in the coming months of the New Year. Ms. Jarrett is said to have already lined up personally-selected allies in the Mainstream Media and Congress to aid a "smooth transition" for the coming agenda.
"It will be Valerie Jarrett unleashed and unhinged upon all those things she has determined must still be changed about the United States of America. She has let it be known there will be no going quietly into that good night for this White House. And the more attention given to the 2016 presidential race, the more she's determined to keep Barack Obama on the front page right along with the candidates."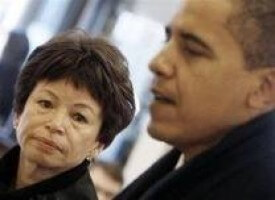 Executive Order gun control is already on the cusp of being implemented, but that is but a precursor for what is apparently to come and Jarrett has been working diligently on what insiders are calling Barack Obama's true, "coming out party" that is to come in the form of the State of the Union address to take place on January 12th.
"It will be unlike any State of the Union delivered in the history of American politics and every word of it will have been forged by the mind of Valerie Jarrett."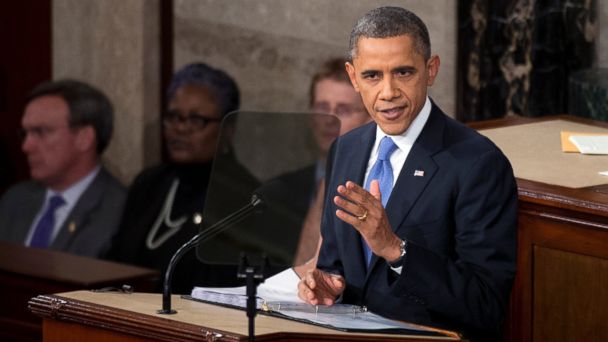 ————————
A RIVETING, EPIC POST APOCALYPTIC SERIES WITH ENGAGING CHARACTERS AND A STORY FRIGHTENINGLY FAMILIAR TO THE WORLD WE NOW LIVE IN."
GET THE FIRST FIVE SEASONS FOR ONE LOW PRICE AND SAVE 50%!
AVAILABLE:  HERE
AVAILABLE:  HERE