State Sen. Amanda Chase, R-Chesterfield, created a bit of a stir this past week when she decided to wear her revolver hanging from her hip while presenting new legislation to her senate colleagues. Senator Chesterfield is a strong advocate of the 2nd Amendment and a woman's right to choose – to bear arms to protect herself.
Chase said she always carries her gun in concealed fashion but decided Tuesday was a good day to carry openly when she presented her bills in the Senate Privileges and Elections Committee. Her legislation included an alternative to the Equal Rights Amendment resolution that reaffirms equal protection under the law.
The first-term senator — a fan of government transparency and opponent of the Equal Rights Amendment — said she wore the gun following an incident Monday in which Capitol Police were called after immigration-rights supporters confronted Sen. Dick Black, R-Loudoun.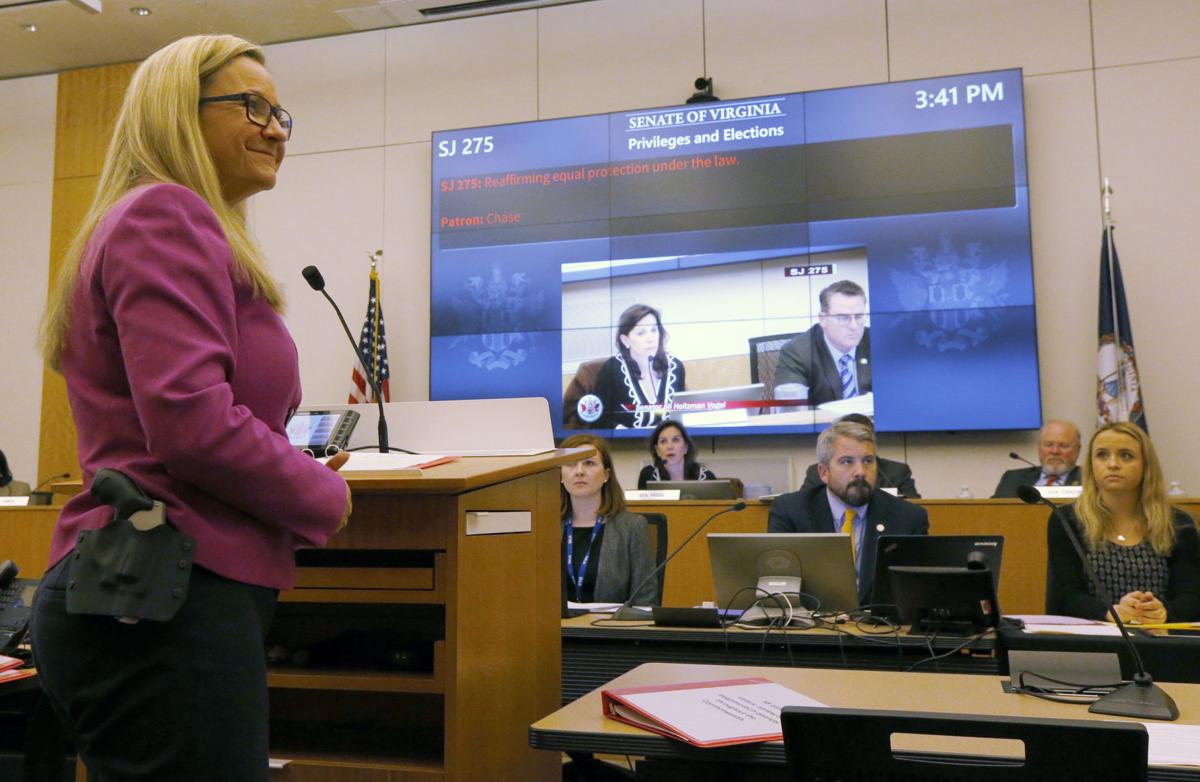 "Sometimes it's a deterrent for over-exuberant folks. Unfortunately in the General Assembly we see the good, we see the bad, we see all types of things," she said. "It's just for personal safety, quite honestly."
While carrying a concealed handgun in Virginia requires a permit, carrying openly does not.
Black said Monday on the Senate floor that after he presented a bill against "sanctuary cities" he was "swarmed by a group of people taking pictures and being rather confrontational."
---