West Virginia loves Donald Trump. He won the state over Hillary Clinton by an astonishing margin of nearly 70% to 26%. 
Those same voters are now warning Senator Joe Manchin, a Democrat, to support the nomination of Brett Kavanaugh to the U.S. Supreme Court – and Manchin appears to be listening.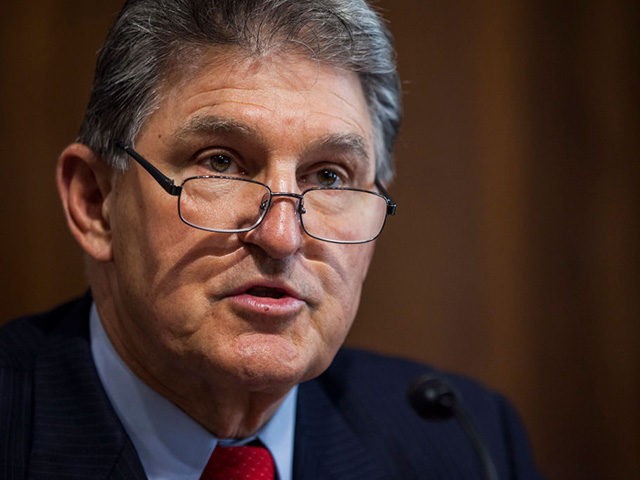 Via Breitbart:
Sen. Joe Manchin (D-WV) was told by passers-by at Sunday's West Virginia Pumpkin Festival in Milton, WV, to vote in favor of confirming Judge Brett Kavanaugh's nomination to the Supreme Court.
Manchin has abstained from committing to vote one way or another, claiming to want more time to consider Kavanaugh's nomination.
One festival patron told Manchin, "If you don't vote for him, I won't vote for you." Manchin replied, "I get that a lot."
Another shouted, "Vote Kavanaugh!" to which Manchin responded, "I hear you."
A Public Opinion Strategies poll published last Friday shows a majority of West Virginia voters supporting Kavanaugh's confirmation. The Judicial Crisis Network, which commissioned the poll, released its breakdown:
Overall, West Virginia voters want Brett Kavanaugh confirmed with a margin of 58% – 28%
This includes the majority of independent voters with a margin of 59% – 26%
This includes the majority of women voters with a margin of 52% – 35%
President Donald Trump held a rally in Wheeling, WV, on Saturday in support of Manchin's Republican opponent and current West Virginia Attorney General Patrick Morrisey. He told rally-goers, "a vote for Morrisey is a vote for me … [and a vote for] West Virginia values and keep[ing] America great." He also described Manchin as a supporter of "mass amnesty" who sides with "radical open-border" Democrats.
During the rally, Morrisey described Manchin as a "dishonest Washington liberal," while promising to "advance Trump's agenda" if elected to the Senate.
---