James Comey is a very odd dude.
That statement has evolved from partisan speculation into non-partisan fact over the course of the last year due in great part to Mr. Comey's penchant for constant whining, deflection, and increasingly weird social media examples.
It's frightening to think this man was in charge of the world's most powerful law enforcement organization.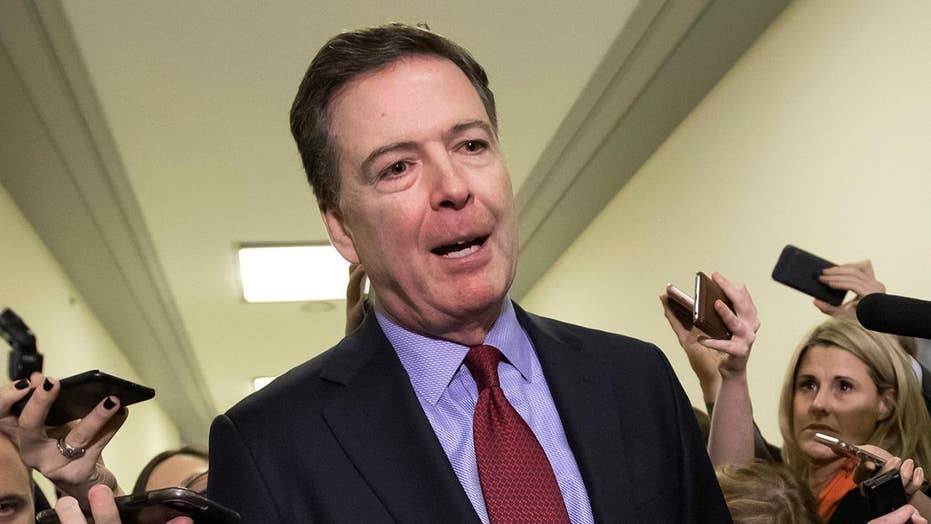 Via Fox News:
"…Attorney General William Barr received harsh partisan blowback for suggesting that "spying did occur" during the presidential race, but doubled down during a Senate hearing on Wednesday.
Comey said the FBI was just doing its job.
"What should the FBI do when it gets that information? It should investigate to figure out whether any Americans are hooked up with this massive interference effort. And that's what we did." Comey said.
Comey argued that Republicans would be outraged if the FBI did not react if a similar situation had emerged involving former President Barack Obama and Iran during the 2012 election."
——————–
REALLY Mr. Comey? It seems the former FBI Director has a very selective memory. Has he forgotten this infamous hot mic moment when then-President Obama all but kissed the feet of the Russian government shortly before the Obama administration (guided by the hand of then-Secretary of State Hillary Clinton) sold a large chunk of U.S.-controlled uranium reserves to Russian interests – all of which took place at around the same time the Russian government was also dumping MILLIONS of dollars into the pockets of the Clintons?
Make no mistake – James Comey is at this very moment being investigated and he's running scared. One of the few real questions that remain regarding his complicity in the Russia hoax and attempted coup of a sitting president is if he'll willingly take the blame and the consequences or point to the higher-ups in the Obama administration who approved/directed his actions.
We should find out soon enough.
—————————-
"Everyone who loves what America was and could be again should read this book."
**MR. DIAZ'S REVENGE**
E-BOOK: HERE
PAPERBACK: HERE
A teacher on the brink. A father and military combat veteran seeking justice.
Their paths are about to cross and their lives will never be the same…
———————————