Tucker Carlson is under attack because he is very effective at exposing the intellectual fraud that is socialism and political correctness. Far left mobs have literally attacked his home over how easily he dispatches their authoritarian belief that one big government must rule over us all. Now, another mob has formed, this time using (out of context tongue in cheek) comments Carlson made a decade earlier via his radio program. His enemies believe they have enough to force Fox to fire him by the end of this week.
Will you let that happen or will you give Tucker Carlson the kinds of ratings that instead prove to Fox he is not so easily disposed of?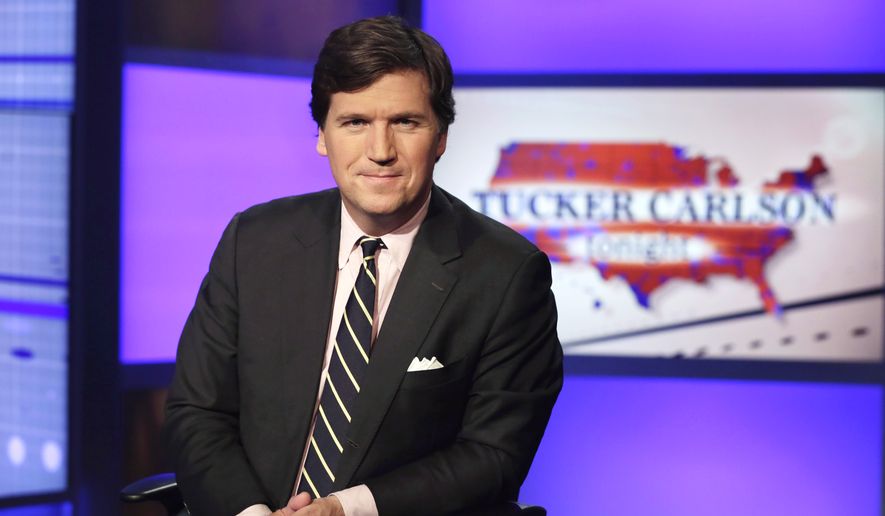 Via USA Today:
Tucker Carlson refuses to apologize amid uproar over past comments on 'extremely primitive' women
Fox News host Tucker Carlson refused to apologize after clips from old radio interviews in which Carlson made controversial remarks about women and child rape were circulated on social media Sunday.
Media Matters, a self-described "progressive media watchdog," published clips and transcripts from appearances Carlson made between 2006 and 2011 on a popular shock-jock radio program called "Bubba the Love Sponge."
In two appearances, Carlson jokingly downplayed the crimes of cult leader – and convicted child sex offender – Warren Jeffs. In other clips, he calls women "extremely primitive," says he feels "sorry for unattractive women," uses the c-word to describe a woman, calls one woman a "pig" and refers to two other women as "whores."
During one of the discussions about Jeffs, who was accused, among other things, of arranging marriages between underage girls and adult men, Carlson said what he had done was not as bad as a violent assault.
---