The tone was different from the moment Donald Trump stepped off AF1. There was no deep bow (fake news stories be damned) no groveling for favor, no talking down to America while visiting foreign shores. For those who understand Islamic culture, the response has been both immediate and in stark contrast to the welcome given to Mr. Trump's presidential predecessor.
Donald Trump demands the world respect the United States and on his first foreign trip as POTUS, the world is doing just that.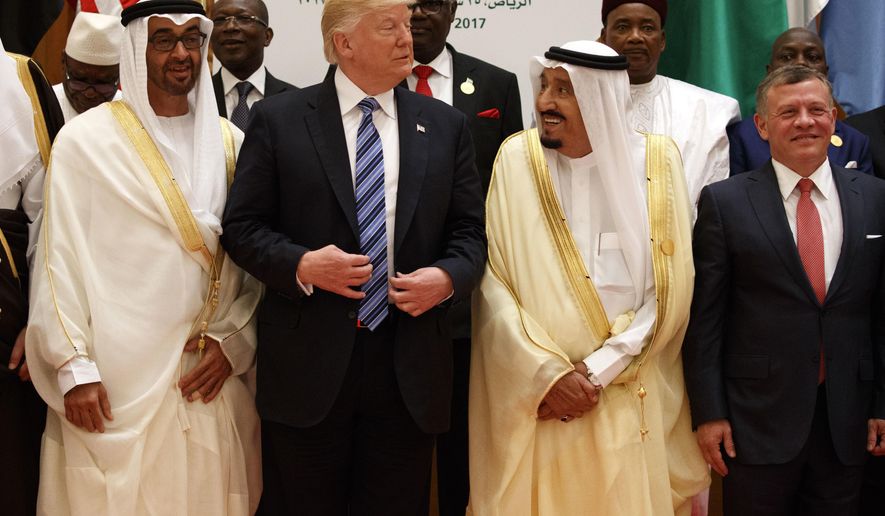 The Saudis gave Trump a welcome fit for a king and while there, POTUS Trump secured an American-made arms deal of nearly $400 BILLION dollars while at the very same time demanding of the Saudis they work even harder to quell Islamic terror throughout the Muslim world.
The Israelis heralded the current president's unwavering support for Israel and the good feelings between Trump and Israeli Prime Minister Benjamin Netanyahu was apparent for all the world to see. There was no cool detachment or pained expressions directed at Netanyahu from Mr. Trump as had been the case with Barack Obama.
First Lady Melania Trump became a media darling among the foreign press following Mr. and Mrs. Trump. (While the American media ignored this fact) Her dignity and grace was widely admired by all.
Meanwhile, the Egyptian President Abdel Fattah el-Sisi gave President Trump a particularly powerful praise when he declared Mr. Trump was someone "capable of doing the impossible" in regards to Middle East Peace. Again, the American media largely ignored this remarkable compliment.
"Mr. President, let me express our appreciation and respect," Sisi said through a translator.
"Let me say that you have a unique personality that is capable of doing the impossible."
Trump laughed and replied, "That's very interesting…I agree."
CNN predictably demeaned the interaction between the two world leaders as a "comedy routine."
———————-