This is beyond the pale.
Are we to believe video footage, both primary and backup, of one of the most important prisoners in the country at the time just happened to have been "accidentally" deleted on the day he was to have killed himself?
C'mon now…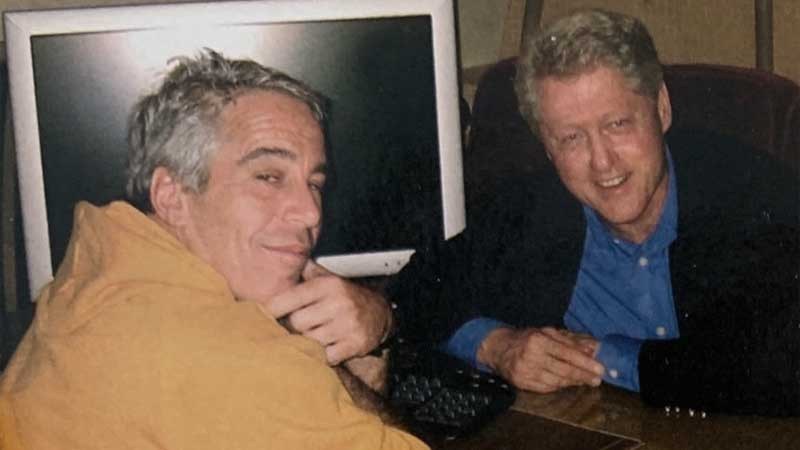 (ABOVE: Left-wing Internet sites have been working hard to scrub images of convicted pedophile Jeffrey Epstein and Bill Clinton together despite the two men's decades-long relationship that included multiple visits by Clinton to Mr. Epstein's private island getaway where it is believed young girls from around the globe were brought to participate in sex-themed gatherings.)
———————————–
Via NBC News:
Surveillance video from Jeffrey Epstein's first apparent suicide attempt 'no longer exists'
The surveillance footage taken from outside Jeffrey Epstein's jail cell on the day of his first apparent suicide attempt has been permanently deleted, federal prosecutors said Thursday.
Epstein, the disgraced financier who was facing federal sex-trafficking charges, was found semiconscious in his cell at the Metropolitan Correctional Center in New York around 1:27 a.m. on July 23.
But that video is now gone because MCC officials mistakenly saved footage from a different floor of the federal detention facility, prosecutors said in a court filing.
The MCC "inadvertently preserved video from the wrong tier within the MCC and as a result, video from outside the defendant's cell on July 22-23, 2019 no longer exists," the court papers say.
The FBI made the discovery last week while reviewing a copy of the video provided by MCC officials, prosecutors said.
A backup video system was in place, but the requested video wasn't available due to unspecified "technical errors," the court filing says.
MCC officials succeeded in preserving video footage from outside his cell that day. Prosecutors are using the footage as evidence against two guards accused of falsifying records and not performing the proper checks on Epstein the night he died.
(NOTE:  So it appears two low-level prison guards will take the fall for what a growing number believe was the murder of a man linked to some of the most powerful and influential people in the world.)