Oh boy. This whole house of cards that is the Ukraine whistleblower hoax appears to already be on the verge of total collapse.
It's also yet another story the far-left media is attempting to ignore/bury.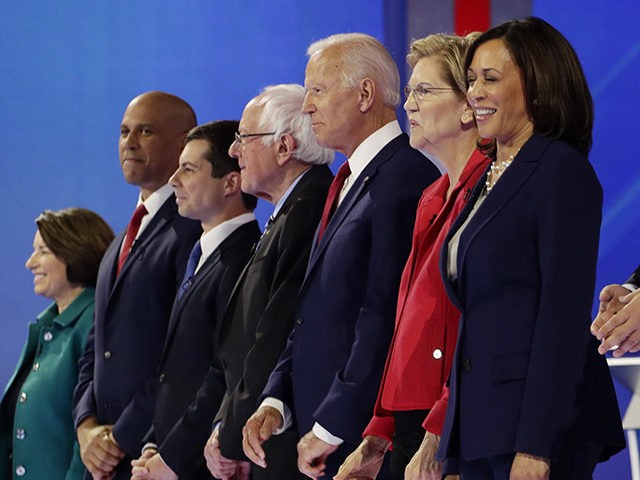 (Above: Who among the 2020 Democrat candidates for president is linked to the ongoing Ukraine whistleblower hoax?)
Via Breitbart:
The intelligence community inspector general testified Friday to congressional investigators that the so-called "whistleblower" who mischaracterized President Donald Trump's call with the leader of Ukraine had a previous "professional relationship" with a 2020 Democrat candidate, according to the Washington Examiner.
"The IG said [the whistleblower] worked or had some type of professional relationship with one of the Democratic candidates," one person with knowledge of inspector general Michael Atkinson's testimony told the Examiner's Byron York.
In another conversation with York, a second source revealed: "What [Atkinson] said was that the whistleblower self-disclosed that he was a registered Democrat and that he had a prior working relationship with a current 2020 Democratic presidential candidate."
———————————
The above goes far beyond the earlier reports of the so-called whistleblower being a registered Democrat. Their alleged direct link to a current 2020 Democrat candidate is more than troubling and would be further damning evidence of widespread collusion among Deep State operatives, Democrats, and the far-left media to try and undo President Trump's remarkably successful Amerca-First agenda.
---