First, it was the embarrassing hoax that was her phony claim to Native American heritage, a claim the far-left media now dutifully tries to ignore in the hopes the American people will forget.
Now, it's Elizabeth Warren's often repeated story of being fired from a teaching position because she was pregnant. Well, apparently that firing never happened and was yet another example of Warren's seeming penchant for making up lies even when those lies hurt others.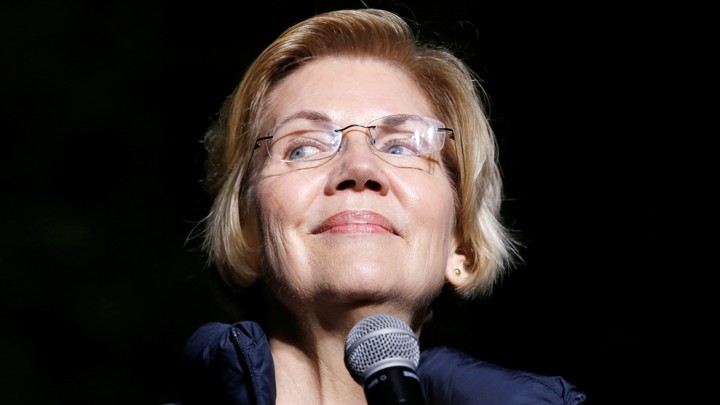 Via CBS News:
On the campaign trail, Elizabeth Warren often tells the story of how she was fired from her first teaching job in 1971 because she was pregnant, a pivotal moment that ultimately put her on a path to Harvard, the United States Senate, and quite possibly the presidency. But recently, several media outlets have questioned the veracity of these claims.
…Warren has repeatedly said that her principal "showed [her] the door" after discovering she was pregnant at the end of the 1971 school year. The episode is pivotal to her life story, in that it dashed her dreams of remaining a public school teacher and launched her reluctantly down the path to public service. 
"By the end of the first year I was visibly pregnant, and the principal did what principals did in those days: wished me luck, showed me the door, and hired someone else for the job," she said at a town hall in Oakland in June.
The "showed me the door" anecdote came up often on the campaign trail until recently. And now some outlets have found a 2007 interview Warren gave in which she presents the story in a different light.
The Washington Free Beacon reported on a transcript from contemporaneous local school board meetings, also obtained by CBS News, which said Warren was rehired that spring and that the board "accepted with regret" her "resignation" the following summer.
In fact, the school board minutes show that the board voted by unanimous roll call to extend Warren a "provisional certificate" in speech pathology. (That is an undeniable contradiction to the version Warren has been spinning on the campaign trail saying she was fired for being pregnant – it seems she's been caught in yet another lie about her past.)
Local newspaper reports from 1971 also present reasons for her leaving the school alternative to what she describes on the trail. The Paterson News, a local paper, reported that summer that Warren was "leaving to raise a family." The next month, a story about the school board hiring a replacement said Warren had "resigned for personal reasons," even though the board had voted to "appoint" Warren to the same speech pathology job that April, according to an earlier report.
Via The Federalist:
Questions about the veracity of her claim began circling last week when a video of a 2007 interview at the University of California at Berkeley resurfaced. In an interview with Harry Kreisler, Warren describes her teaching career but does not cite discrimination as the reason for quitting her public school job.
Warren has faced other scrutiny about her background, primarily for her claim of Native American ancestry and apparent use of claiming minority status to bolster her academic career. On a handwritten registration form filed in 1986 with the Texas State Bar, Warren wrote that her race was "American Indian."
Two months before her campaign launched last October, Warren released the results of a DNA test that revealed she was 1/1024 Native American, which is less Native American heritage than an average American's genetic make up. She has since apologized for using the test to prove her family's claims of Native American heritage.
---