Rising criminal activity, including violent crime, was a serious problem during the eight years of the Obama presidency.
Suddenly, just three years into the Trump presidency, those same rates are down year over year.
It's yet another good-news story the far-left media refuses to cover, though. That means it's up to all of you to help spread the good news.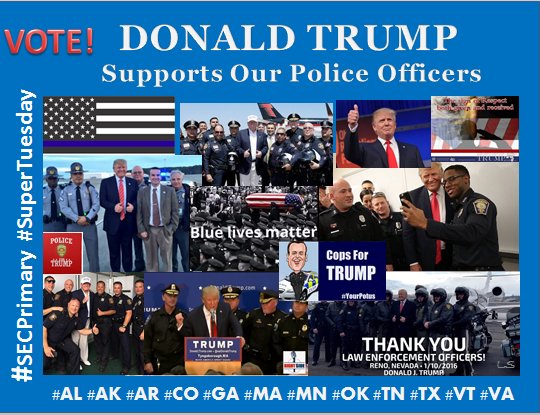 "For the second consecutive year, the estimated number of violent crimes in the nation decreased when compared with the previous year's statistics, according to new FBI figures.
In 2018, violent crime was down 3.3 percent from the 2017 number. Property crimes also dropped 6.3 percent, marking the 16th consecutive year the collective estimates for these offenses declined.
The 2018 statistics show the estimated rate of violent crime was 368.9 offenses per 100,000 inhabitants, and the estimated rate of property crime was 2,199.5 offenses per 100,000 inhabitants.
The violent crime rate fell 3.9 percent when compared with the 2017 rate; the property crime rate declined 6.9 percent."
Current projections indicate 2019 will prove to be a lower crime year as well.
Low crime and low unemployment.
President Trump promised both things and he has delivered both to ALL of the American people despite continued opposition from the D.C. and media elites.
Has any other politician in recent memory been more deserving of re-election than the current president?
Not likely.
———————————-