Iranian athlete Kimia Alizadeh won a bronze medal in Taekwondo during the 2016 summer Olympics. This week she fled her homeland and the authoritarian regime that rules it with an iron fist, telling the world of the evils of the Iran government and its ongoing subjugation of its people – especially women and minorities.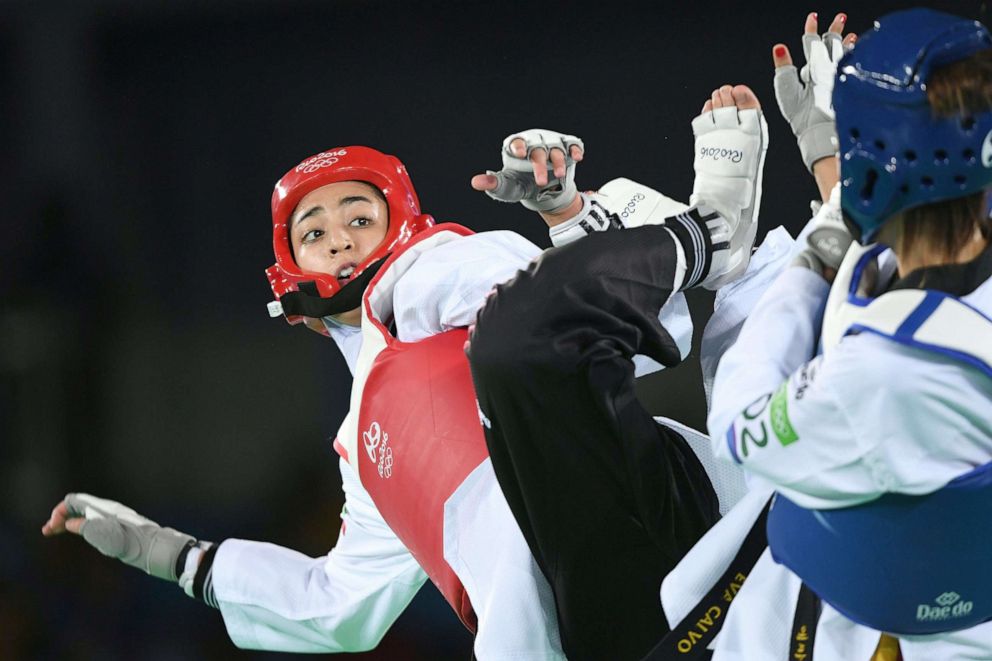 Via Fox News:
Iran's only female Olympic medalist has reportedly defected, posting a goodbye letter to Iran on Saturday, calling out the government's "hypocrisy" as she announced she had permanently left the country.
"Should I start with hello, goodbye, or condolences?" Taekwondo athlete, Kimia Alizadeh, 21, posted on her Instagram in Farsi, Agence France-Presse reported.
The Olympian's announcement came just a day after Iranian officials admitted to downing a Ukrainian passenger plane, killing 176 people minutes after takeoff from Tehran's international airport early Wednesday due to "human error," thinking it was a military aircraft.
She accused the Iranian government of "lying" and "injustice" toward Iranian athletes, adding all she wants is "Taekwondo, security and a happy and healthy life," according to AFP.
Iranian parliamentarian Abdolkarim Hosseinzadeh decried "incompetent officials," saying the country had allowed "human capital to flee," AFP reported.
In a Twitter message, U.S. State Department spokeswoman Morgan Ortagus hailed Alizadeh's decision.
#KimiaAlizadeh, Iran's only female Olympic medalist, has rejected the regime's oppression of women. She has defected for a life of security, happiness, and freedom. #Iran will continue to lose more strong women unless it learns to empower and support them. https://t.co/NIzdo4PPwI

— Morgan Ortagus (@statedeptspox) January 12, 2020
Alizadeh's defection emphasizes a point that has long been oddly missing from the far-left media's narrative on Iran. The Iranian government is a brutal, radical militant dictatorship and the world's #1 state sponsor of terrorism.
And yet, despite those undeniable facts, the Obama administration bent over backwards to appease the Iranians with hundreds of billions in cash (which was then used to fund yet more terrorism) and a green-light nuclear deal that would make the "Death to America" and "Death to Israel" nation a nuclear power in no more than ten years.
Why? The question should be on the lips of every citizen of the United States – why did a U.S. president give a terrorist nation so much? Why help to further strengthen a regime that brutalizes its own people, especially women, homosexuals, and religious minorities?
And why too are today's far-left media so strongly defending this same Iranian regime?  This same far-left media cheered Obama giving Iran the chance to develop nuclear weapons but now attempts to vilify President Trump for decisively ordering the elimination of the world's most dangerous terrorist – Iranian General Qassem Soleimani when it was Soleimani who that same week was orchestrating deadly attacks on U.S. civilians, soldiers, and the Baghdad embassy. They even went so far as to repeat Iranian propaganda on their news programs to their American viewers and presenting it as fact. It was as if these media outlets were willfully doing the bidding of the Iran government at the expense of truth and the American people.
The far-left media's bizarre love affair with Iran sure needs to be explained.
——————————