It was a relationship that continues to confound most (honest) presidential historians – that of Barack Obama and Iran. Those Obama years were a time that saw Iran's interests coddled and cuddled over and over again at the great detriment to not only the Middle East, but the world.
This week, a very different U.S. president than his Obama-predecessor, President Trump initiated air strikes which destroyed some of the very Iranian "toys" Barack Obama helped to give to the militant Iranian regime.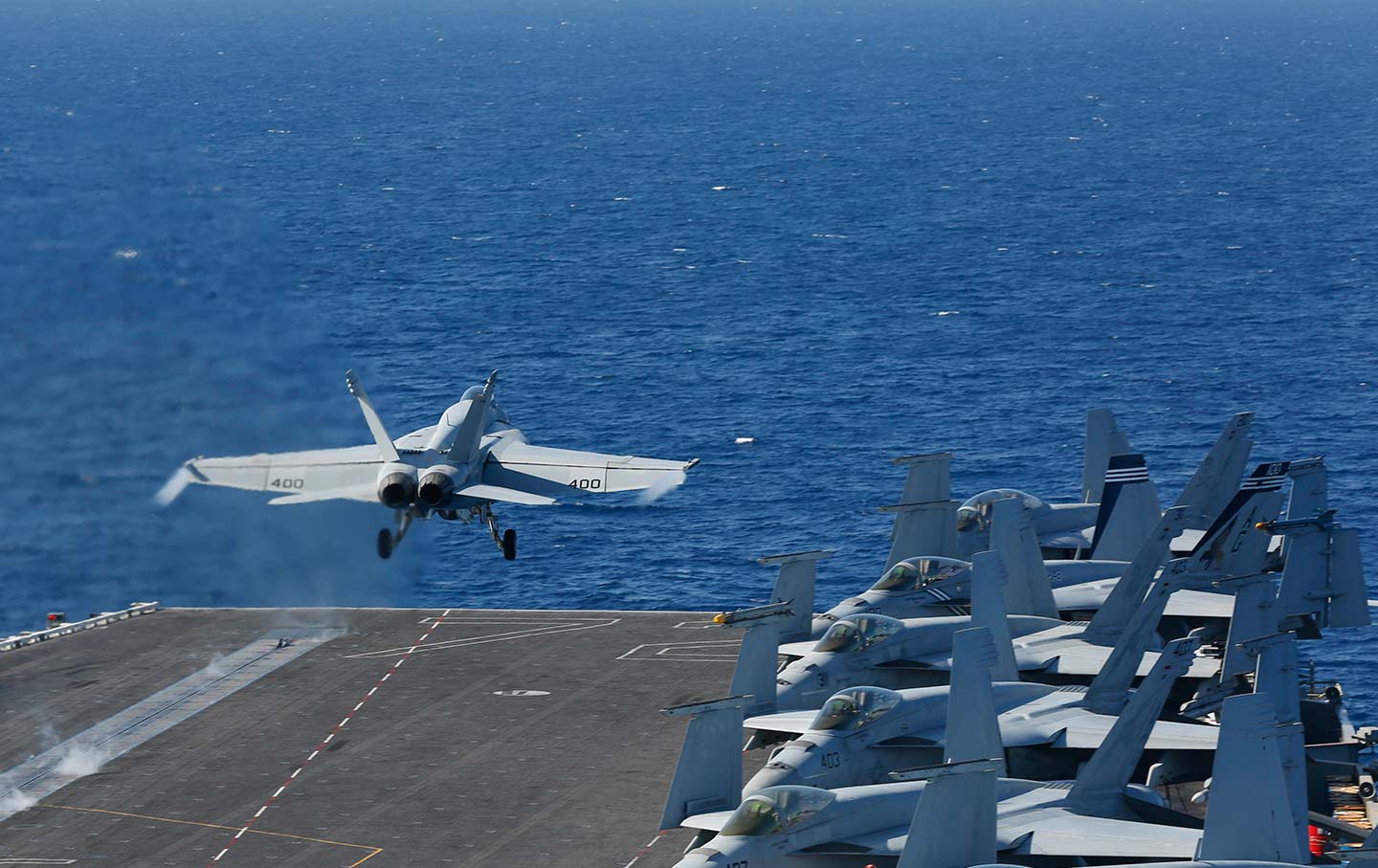 Via BBC News:
US attacks Iran-backed militia bases in Iraq and Syria
The US has conducted air strikes in Iraq and Syria against an Iran-backed Iraqi militia blamed for an attack that killed a US civilian contractor.
Weapons caches and command and control centres at five sites associated with Kataib Hezbollah were hit on Sunday, the defence department said.
An Iraqi paramilitary force said 25 fighters were killed and 51 injured.
The US secretary of state said it would not stand for Iran taking actions that put American lives in jeopardy.
Pentagon spokesman Jonathan Hoffman said US forces conducted "precision defensive strikes" against three Kataib Hezbollah facilities in Iraq and two in Syria that would degrade its ability to conduct attacks against US-led coalition forces based in Iraq to fight the Islamic State (IS) group.
These locations included weapon storage facilities and command and control locations that Kataib Hezbollah used to plan and execute attacks, he added.
(Weapons Barack Obama's pallets of cash to Iran no doubt helped to purchase.)
US Defence Secretary Mark Esper told reporters the strikes were "successful" and that he had discussed with President Donald Trump "other options" to discourage further attacks on US forces.
"I would note also that we will take additional actions as necessary to ensure that we act in our own self-defense and we deter further bad behavior from militia groups or from Iran," he said.
Secretary of State Mike Pompeo said: "This wasn't the first set of attacks against this particular Iraqi facility and others where there are American lives at risk.
"What we did was take a decisive response that makes clear what President Trump has said for months and months and months – which is that we will not stand for the Islamic Republic of Iran to take actions that put American men and woman in jeopardy."