Attorney General William Barr appears to be in no mood to play when it comes to rampant Obama-era Deep State abuses. This week he strongly defended the ongoing investigation into the origins of the Trump-Russia hoax and 2016 election meddling by foreign agents linked to the Obama administration and Hillary Clinton campaign as well as calling out former Obama-era FBI Director James Comey for what he described as a "failure of leadership."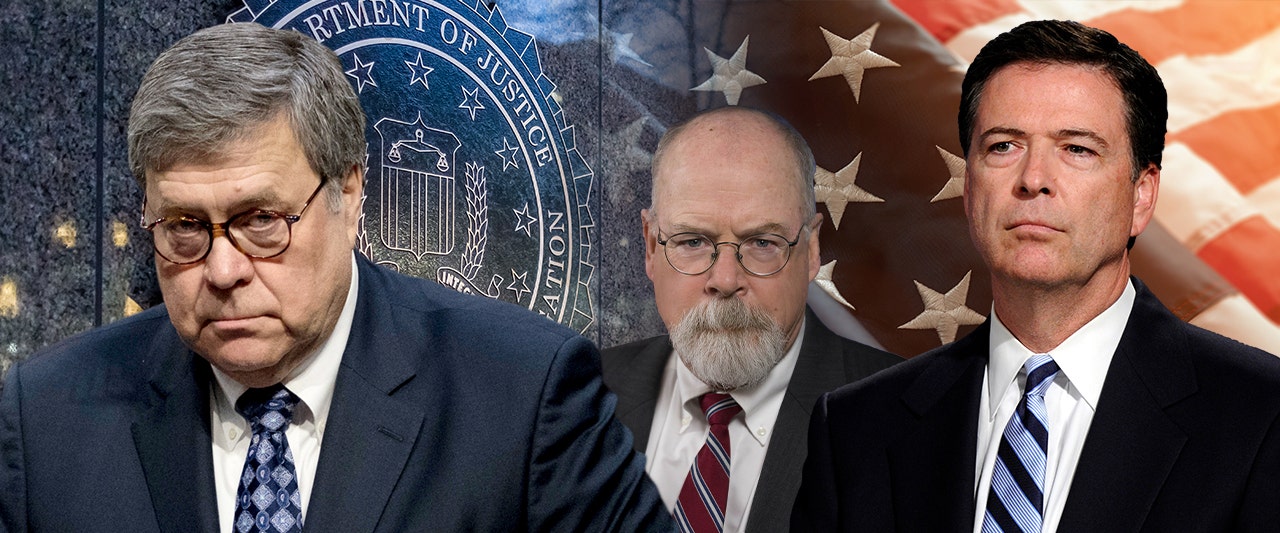 Via Fox News:
Barr defends Durham probe, rips Comey FBI for 'failure of leadership'
Attorney General Bill Barr, in an interview with Fox News, defended the independence and integrity of the politically contentious probe being led by U.S. Attorney John Durham into the handling of the Russia investigation – while taking a swipe at James Comey's past leadership of the FBI.
Fox News reported last week that the probe into the 2016 origins of the Russia meddling case has escalated from a review to a criminal investigation, a development that spurred Democratic claims that the department was becoming a tool for President Trump's "political revenge."
Barr, speaking Monday to Fox News on the sidelines of a law enforcement event in Chicago, rejected Democrats' claims he is acting as Trump's personal lawyer.
"That's completely wrong and there is no basis for it, and I act on behalf of the United States," Barr said.
The attorney general said that while he's assisting in connecting Durham with countries that could have valuable information, Durham is running the show.
"He is in charge of the investigation, I'm not doing the investigation," Barr said while describing Durham, the U.S. attorney for Connecticut, as "thorough and fair" and saying he's making progress.
Further, Barr took an implicit swipe at Comey as he maintained current FBI Director Christopher Wray is cooperating.
"I do want to say that one of the reasons Mr. Durham is able to make the kind of progress he's making is because Director Wray and his team at the FBI have just been outstanding in support and responsiveness given to Mr. Durham," Barr said. "As you know, I've said previously that I felt there was a failure of leadership at the bureau in 2016 and part of 2017, but since Director Wray and his team have taken over there's been a world of change. I think that he is restoring the steady professionalism that's been a hallmark of the FBI. I really appreciate his leadership there."