THERE WAS NO QUID QUO PRO – PERIOD.
So says Ukranian officials who are likely stunned at the lengths Democrats and the far-left U.S. media are going to try and push yet another hoax upon the American voters.
Read more below:
Via Fox News:
An unnamed Ukrainian official said that Kiev was not made aware that the U.S. suspended security funds until a month after President Trump's call with his Ukrainian counterpart Volodymyr Zelensky, which calls into question the whistleblower's account and Democrats' arguments that there was a quid pro quo for the aid.
The official told The New York Times that Zelensky's government was unaware about the aid issue until a month after Trump's July 25 phone call in which he discussed Joe Biden and his son Hunter.
The whistleblower complaint – citing U.S. officials – claimed that officials in Kiev knew that the military aid could be in jeopardy in early August, but the whistleblower admitted to not knowing "how or when they learned of it."
Republicans may seize on the apparent timeline inconsistencies and claim that if a quid pro quo was in place for the roughly $391 million in frozen aid, Ukrainian officials would know about it.
Zelensky said earlier this week that he never felt pressured by Trump to investigate the Bidens. Trump insisted that he wanted to make sure the country was weeding out corruption before providing the funds.
—————————
So, what we have now are Democrats and the far-left media not only accusing the Trump administration of a cover-up (despite the unprecedented and very quick release of the transcript of a phone conversation between world leaders) but now appear to also be suggesting Ukraine is involved in a cover-up as well.
It's political lunacy poorly disguised as "concern" for the rule of law.
The increasingly strident panic of the Democrats and their radical media cohorts suggests they are worried about something that points to THEM, not President Trump.
The question now that all Americans should be asking is, what are they hiding?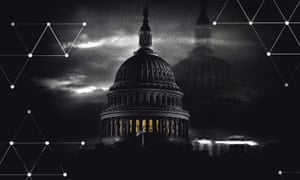 ---