New Orleans Saints quarterback Drew Brees has had one of the longest and most productive NFL careers ever. He's a devoted family man who donates both considerable time and his own money to a multitude of community causes that benefit people of all races and socio-economic backgrounds.
He's also a Christian and for that, he's now being targeted by the radical fringe left who want him run out of the NFL for advocating that kids take their Bibles to school with them.
Yes, you read that right. This is the thinking of some in America who are totally devoted to a totalitarian, far-left group-think mentality that wants to destroy anything different than themselves.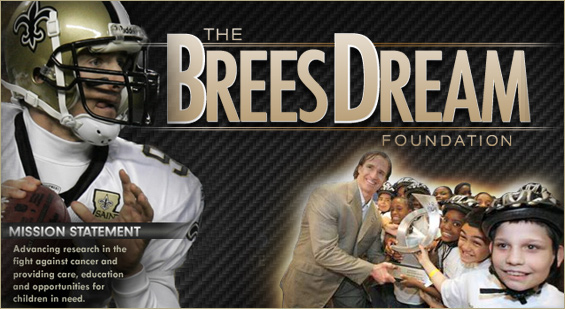 Via PJ Media:
Drew Brees not only plays for the Saints, but many in New Orleans believe that the quarterback for their beloved NFL team is a living saint. After Hurricane Katrina devastated the city, Brees and his teammates became the face of the community. Besides offering the city something to rally over, Brees adopted New Orleans as his hometown and has shown himself to be gracious, charitable, and deeply connected to his community in genuine ways that other celebrities can only attempt to mimic. The celebrated QB is also a devout family man and Christian. Having never shied away from expressing his faith, Brees must be somewhat puzzled to find himself all of a sudden the target of leftists angry over his connection with Focus on the Family.
I can't believe that y'all are surprised out Drew Brees being attached to a religious extremist group. Have you not been paying attention? Dude has been problematic. Throwing TDs doesn't make you a good person. Even doing some good things doesn't make you a good person.

— David M. Grubb (@DMGrubb) September 3, 2019
…To sum up, one of the NFL's most admired ambassadors of goodwill and philanthropy is being attacked for his religious views. To be clear, the religious views that he's being attacked over aren't even what he expressed in the video. Even if it were, though, the fact that Christians are no longer allowed to hold to Christian beliefs is frightening.
---