President Trump might very well be the most popular leader in all the world.
As he continues to push hard for a more free and fair trade deal with China while simultaneously giving support to the growing freedom movement within that communist nation, thousands of Chinese freedom fighters came out this week to show their gratitude for the president's efforts on their behalf. These are men and women risking their lives to do so, something the handful of anti-Trump protesters we see from time to time here in America have no concept of. President Trump has fast become a beacon of light for the planet whose bold and determined common-sense approach is helping to push China's deadly authoritarian regime to the brink.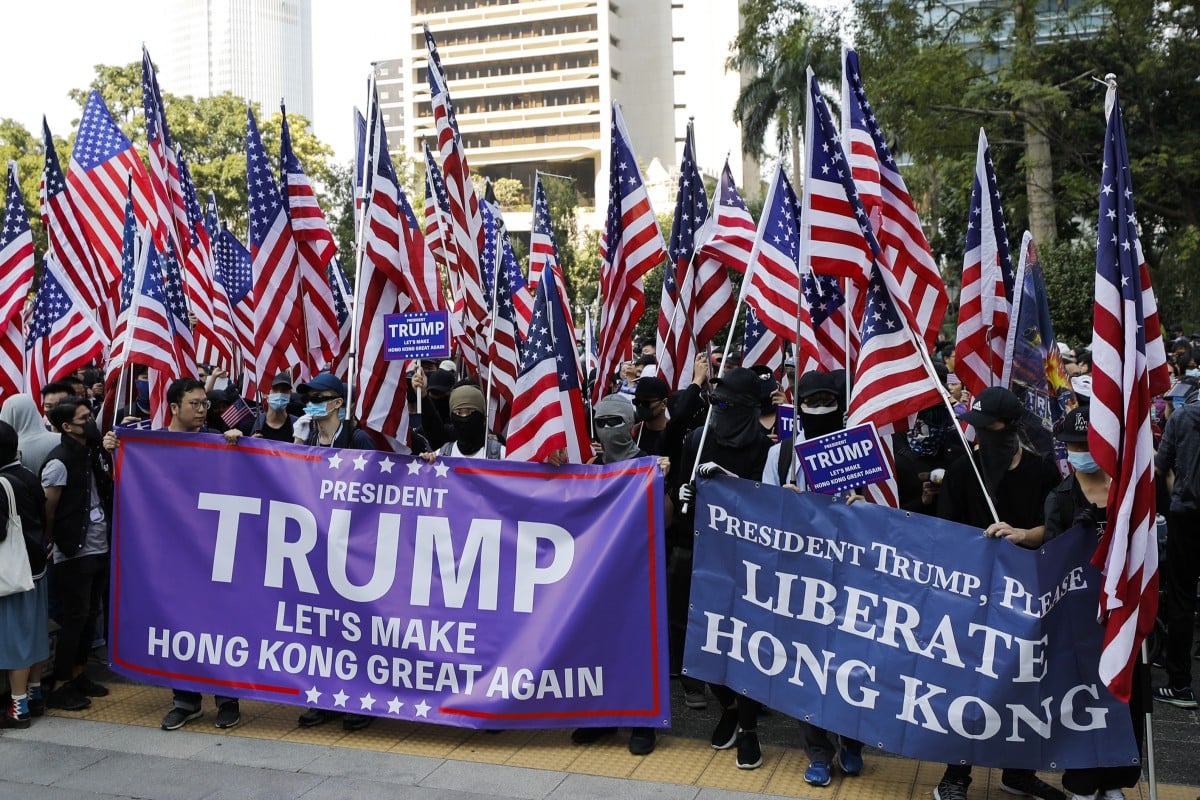 Via SCMP:
The rally, "Thank You U.S.", organized by a localist group called Hong Kong Autonomy Action (HKAA), saw people waving American flags and marching to the US Consulate in Central.
"We thank the US for signing the act. It will continue to put pressure on the Hong Kong government. Thank you for not forsaking us," a member of the HKAA, who gave his name as Tony, said at the rally.
The rally also carried strong messages against the Communist Party of China.