Nothing against any club regardless of sexual orientation but how is it that in Michigan Democrat Governor Gretchen Whitmer determined that a gay swinger's was deemed a more "essential" business than a longtime barber shop? When the 77-year-old owner of that barber shop attempted to re-open without her consent her government abruptly revoked his business license.
Meanwhile, the doors remain open at a swinger's club with nary a word of opposition from the governor.
Had enough of this nonsense yet, America?
Read on to learn more…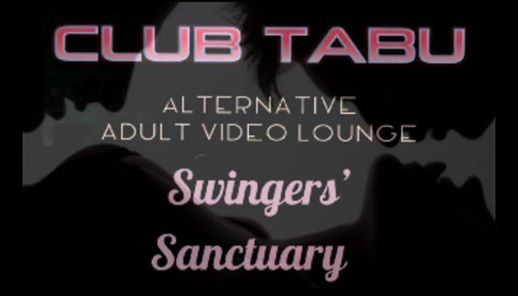 Via PJ Media:
There is perhaps nothing more confusing than Democrat governors' orders during the Chinese WuFlu pandemic. Michigan Governor Gretchen Whitmer is by far the worst. That was made clear with the news that a gay swinger's club with "glory holes" is being allowed to operate under her nose in Lansing while she aims her business-killing death ray on 77-year-old barber Karl Manke for giving haircuts.
But strangers servicing each other through holes in a basement wall in the state capitol is perfectly fine. I guess group sex is an "essential" activity in the Democrat-run state of Michigan. The underground private club, Club Tabu, has a website that describes what goes on there.
Tabu events are defined as "private party" lifestyle socials. There is no sexual activity permitted except in the privacy of your own accommodations.
Unlike Manke, who is sterilizing everything in his barbershop and wearing a mask to cut hair, Club Tabu has no announcement on their social media about what precautions they are taking, if any, to keep people who are engaging in full body contact with strangers safe. In fact, the only messaging they are giving is that they are open. The website FAQ's says, "Yes, we are still open; if this website is still up – we are open!!!"
There is no other information about social distancing or precautions taken. They're just open for business.
Gretchen Whitmer doesn't care about health
If Gretchen Whitmer can send six officers to serve Karl Manke orders to shut down his business for violating her orders, but she can't rouse herself to sent the SWAT team into a place that only exists for group sex, I think it's clear that none of these orders are about public health or the transfer of disease. Where are you more likely to get a disease? At a barbershop or in a sex dungeon?
Don't go see Grandma, but hookups on Tinder are A-OK!
Our leaders have been giving us incredibly bad advice since this coronavirus pandemic happened including Dr. Fauci himself who insists we all stay in our houses and not see our parents or family members for their own safety while he and the state of New York have given very weird advice about sex and COVID-19. We were told we can't have lunch with Grandma, but we can have sex with strangers.