House Democrats are a complete shambles of wild-eyed soundbites, ludicrous posturing, and repeated lies that have all but their far-left radical base shaking heads and rethinking their votes come 2020.
Has Nancy Pelosi become the D.C. equivalent of Arrested Development's often-ridiculed Gob?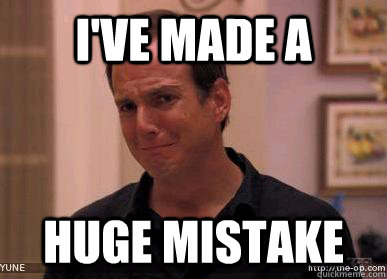 House Republicans have been struggling mightily to recruit candidates in key battleground districts, given the likelihood of serving in the minority, possibly with a new Democratic president.
But the Democratic impeachment drive is delivering a much-needed jolt to their efforts to retake the chamber.
Once wary potential candidates are preparing to come off the sidelines, according to party recruiters, and the GOP's small-dollar donor base is stepping up to help the party compete against Democrats who are practically awash in money, according to nearly a dozen interviews with Republican Party officials and some prospective contenders themselves.
"It certainly sparks something in you when you see this bombardment against our president," said Dale Crafts, a former state representative and paraplegic businessman who plans to launch a run this week against Democratic Rep. Jared Golden of Maine.
The infusion of energy comes at a crucial moment. A rash of summer retirements has undercut the GOP's message that the majority is within reach, and the National Republican Congressional Committee has trailed the House Democratic campaign arm in fundraising every month this cycle. Meanwhile, the NRCC is approaching the final stretch to lure top-tier recruits to run in the most competitive districts that will decide the majority.
Party strategists said they are already beginning to see an impeachment-fueled surge in base enthusiasm — evidenced by an uptick in fundraising and interest from potential candidates — that they believe can animate sleepy races in the 31 Democratic-held seats that Trump carried in 2016.
…Several Republican consultants working with 2020 House candidates said they have seen online fundraising soar in recent days. The NRCC's online fundraising shot up 608 percent higher than the average day this cycle when Pelosi formalized the inquiry and it has remained about 400 percent higher, according to committee officials. The committee had two of its top three online fundraising days since Pelosi's announcement.
———————————-
What the above scenarior fails to include is the impact of the Durham investigation which might very well implicate some very prominent Democrats in a far-reaching scheme to alter the 2016 Eelction outcome via rampant abuses by Obama-era government officials. Should that investigaiton prove what some insiders have already speculated it will, the backlash against Democrarts will be considerable.
We shall see.
---